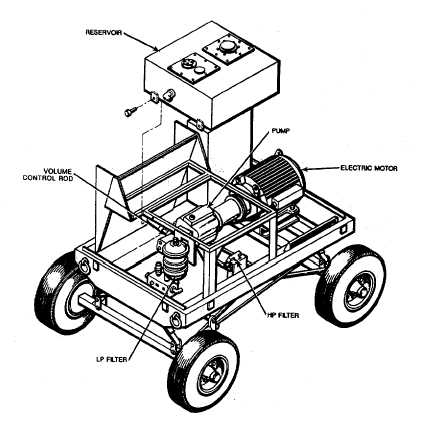 TM 1-4920-446-13 & P
3-73.  Filter assemblies - Service (Contd)
3-73
8.
If after replacing the filter element the differential pressure warning light still activates, the differential pressure switch
may  be defective.  See para. 3-88 to replace this switch.
9.
Safety wire bowl to the head.
SERVICE - LOW PRESSURE FILTER
1.
Loosen two bolts holding filter assembly cover enough to remove cover.
2.
Drain filter assembly.   Ensure drain plug is reinstalled.
3.
Remove filter element.
4.
Clean inside of filter housing with dry cleaning solvent, P-D-680, Type II and clean cloth.
5.
Install replacement filter element, AN6236-3.
6.
Install filter assembly cover and secure with two bolts.
7.
Fill filter assembly with hydraulic fluid.
END OF TASK
3-94