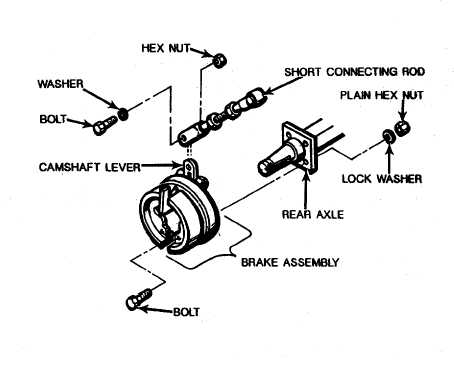 TM 1-4920-446-13 & P
3-40.
Brake assembly- Replace (Contd)
3-40
INSTALLATION:
1.
Position the brake assembly on the rear axle and align holes.
2.
Install four  mounting  bolts  through the brake  assembly  and  place a lock washer and mounting nut on each bolt.
Tighten nuts to a torque of 228 in-lbs.
3.
Connect brake lever to short connecting rod.
4.
Ensure that bearings are properly installed in hub assembly.
5.
Position brake drum and hub assembly on rear axle and reinstall, para. 3-37.
NOTE
Brake assembly is self adjusting.
END OF TASK
3-48