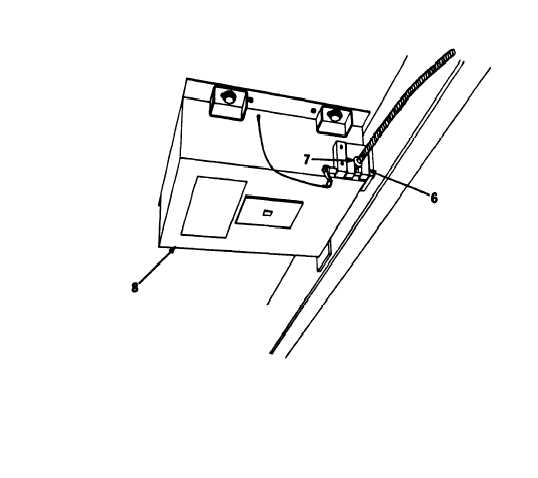 TM   1-4920-448-13&P
The fold-out floor counterbalance cables must be secured at the cable
housings  prior  to  alining  the  shelter  hinged  floor.  If  the  counterbalance
cables  are  not  secured,  the  counterbalance  cables  will  remain  under
tension. DO NOT attempt to remove cables if the counterbalance cables
are not secured. Removing cables while under tension could cause
serious  injury  to  personnel.
NOTE
It  may  be  necessary  to  further  lower  the  fold-out  floor  to  expose  the
cable stop balls in order to engage the slide stops.
4. Ensure slide stops (6) are closed against counterbalance cable stop balls (7) on cable reels (8) at each
end  of  shelter.
5.

Continue with remaining expansion procedures outlined in TM 10-5411-201-14  for final expansion of
the  shelter.
2-3