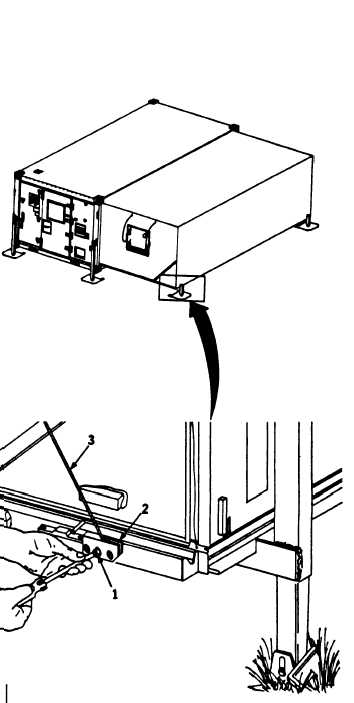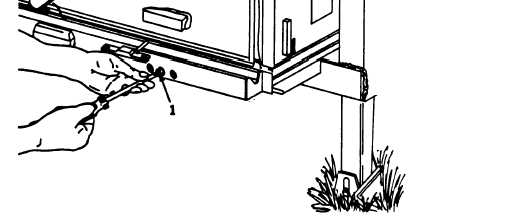 TM 1-4920-448-13&P
d
.
Removing
Counterbalance
Cables
.
1.  After  shop  expansion  is  complete  (AND
COUNTERBALANCE  CABLES  ARE  SECURED),
remove  three  screws  (1)  from  cable  retainer  block  (2).
2. Let cable (3) and retainer block (2) hang loose
next  to  shelter.
3.  Install  retainer  block  screws  (1)  and  secure.
4. Repeat 1,2, and  

3

above  for  remaining  cable.
e. Shop is now ready for positioning of equipment
to  operational  mode.
2-4