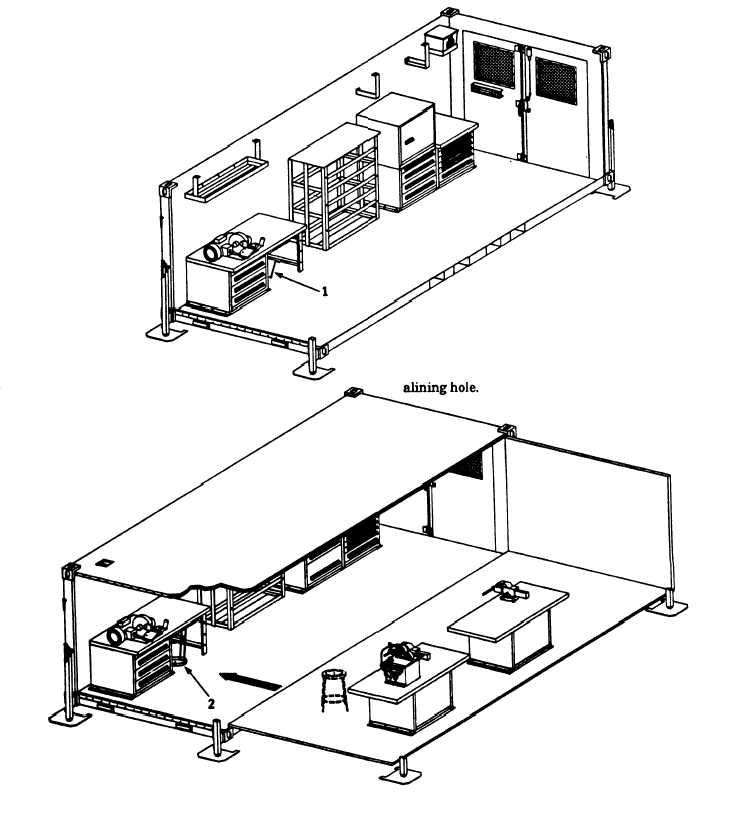 TM   1-4920-448-13&P
2-10.  Positioning  Shop  Equipment  for  Transport.
The  following  procedures,  and  recommended  sequence,  for
moving  equipment  from  the  operational  mode  to  the  transport  or  storage  mode  will  be  observed
a
.
Positioning
Stool
for
Transport
1.  Remove  floor  plug  (1)  from  insert  at
transport  location  of  stool.  Store  plug  in  storage  chest.
2. Invert stool (2) and position over floor insert,
2-21