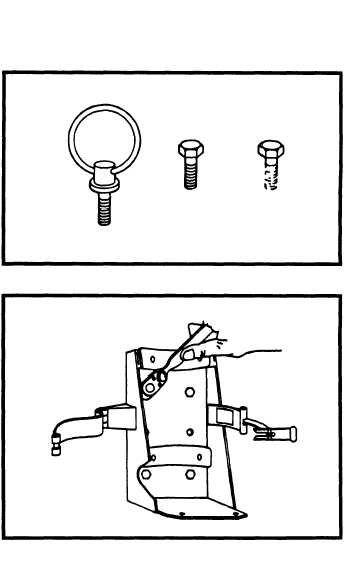 TM 1-4920-448-13&P
SECTION  III.  MAINTENANCE  PROCEDURES
3-7. Fasteners - Inspect
3-7
This  tasks  covers:  Inspection  of  common  fasteners.
INITIAL  SETUP
Tools:
Basic Issue Items (BII) - App C
Wrench, Torque 0-600 inch pounds, NSN 5120-00-288-8865
Personnel
Required
68H Aircraft Repairer
INSPECTION
1.  Inspect  bolts.
a   Inspect  bolts  for  damage  threads,  rounded  head
or  other  damage  prior  to  installation  and  upon
removal.
b. Replace bolts as necessary.
GO TO NEXT PAGE
3-2