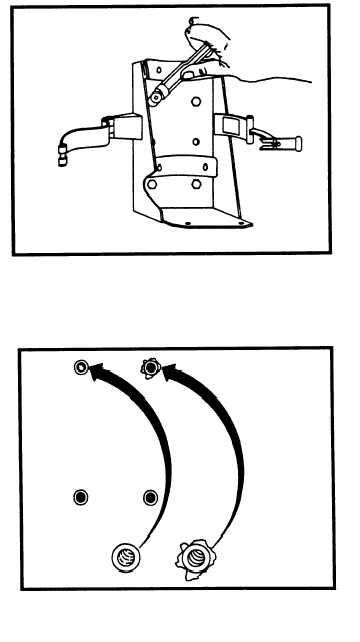 TM   1-4920-448-13&P
3-7. Fasteners - Inspect (Cont)
3-7
.
c. Upon installation, if bolt does not tighten to specific
torque (App G), remove and reinspect bolts.
Proceed  to  Step  2,  if  bolts  are  serviceable.
2. Inspect Inserts.
a Clean insert of foreign debris.
b. Inspect inserts for broken threads and determine if
insert has broken loose.
c. Replace IAW TASK 3-8, if conditions in Step 2.b.
exist.
END OF TASK
3-3