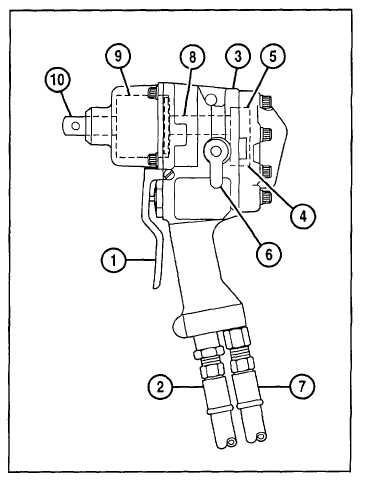 TM 9-5130-338-12&P
NOTE
Unless resistive force of object being turned is greater than 50 lb-ft (67.8 N•m), hydraulic impact
wrench will not function and wrench will rotate at continuous speed.
b.
The resistive force of the object being turned acts to momentarily break the contact between the slot of the anvil
(10) and the tang of the hammer assembly (9).  A buildup of kinetic energy in the hammer assembly during the
break alternates with the transfer of stored energy to the object being turned during the period of contact.
1-5 (1-6 blank)