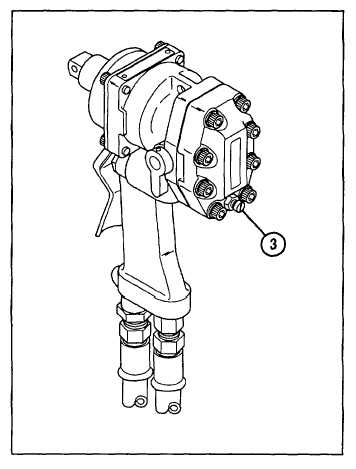 TM 9-5130-338-12&P
2-3.  RELIEF ADJUSTMENT SCREW.
CAUTION
Relief  adjustment  screw  (3)  is  preset  and  sealed  by  the  manufacturer.    No  attempt  should  be
made to adjust screw, or damage to equipment could occur.
Section II.  OPERATOR PMCS
2-4.  INTRODUCTION TO PMCS TABLE.
a.
General.

 

The PMCS table lists the inspections and care of the hydraulic impact wrench required to keep it in
good operating condition.
b.
PMCS Procedures.
1.
Item
No
.
Column
.  Use the numbers in the Item No.  column of the PMCS and Material Condition Status
Reporting  Criteria  tables  for  the  TM  Item  No.    column  of  DA  Form  2404  (Equipment  Inspection  and
Maintenance Worksheet) when you have found a deficiency.
2.
Interval
Column
.  The Interval column of your PMCS table tells you when to do a certain check or service.
2-2