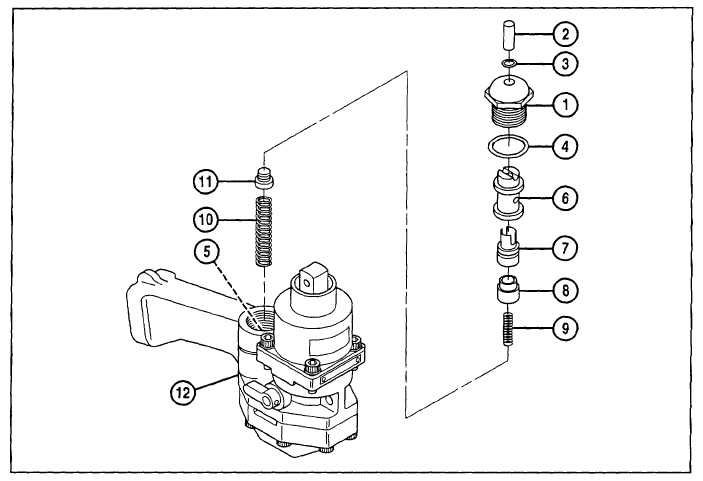 TM 9-5130-338-12&P
WARNING
Exercise  extreme  care  when  installing  spool  cap  (1)  due  to  spring  force.    Injury  to  personnel
could occur if spring force is released quickly.
4.
Secure valve spool (6) in main housing (12) by installing spool cap (1) with preformed packing (4).
5.
Install needle roller (2) with preformed packing (3) in spool cap (1).
NOTE
Follow-on maintenance: Install trigger (see para. 4-14).
4-16.  RELIEF ADJUSTMENT SCREW REPLACEMENT.
This task covers:
a.  Removal
b.  Installation
c.  Installation
INITIAL SETUP
Tools
Equipment Conditions
Tool kit, general mechanic's (SC 5180-90-CL-N26)
Hydraulic impact wrench disconnected from power
source.
Materials/Parts
Cloth, cleaning (Appx.  C, item 5)
4-15