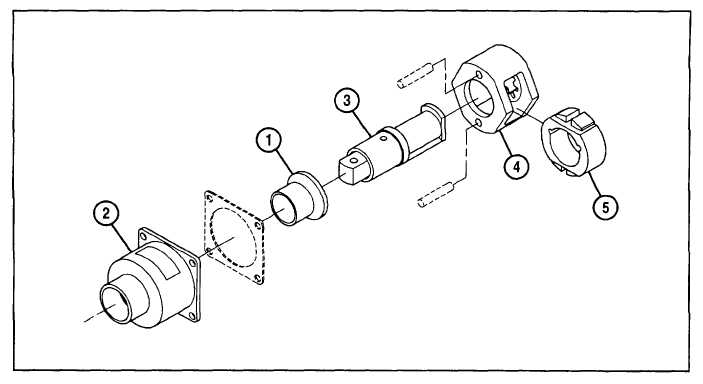 TM 9-5130-338-12&P
4-19.  INSPECTION-ACCEPTANCE/REJECTION CRITERIA-Continued.
3.
Pulled or distorted threads
4.
Rusted or corroded
f.
Special.

 

Clean all parts of hydraulic impact wrench in accordance with paragraph 4-9.  Dry with cloth (Appx.  C,
item 5).  Inspect parts for evidence of excessive wear or damage.  Carefully examine surfaces of parts that are
subject to wear caused by mating with, or rubbing against, adjacent surfaces.  If a severe wear condition is found
on a part, its mating part should be closely examined.  If any abnormal condition is noted in mating part, both
parts  should  be  replaced  during  assembly.    If  damage  is  evident  on  any  part,  cause  of  damage  should  be
determined and corrected.  Special inspection procedures are as follows:
1.
Impact
Head
Assembly
Components
.
(a)
Bushing (1).  Visually inspect for following:
(1)
Foreign material imbedded in bearing face
(2)
Scoring
(3)
Flaking
If any of above conditions exist, bushing must be replaced.
(b)
Inspect  hammer  case  assembly  (2),  anvil  (3),  hammer  frame  assembly  (4),  and  hammer  (5)  as
described in f above.
4-20