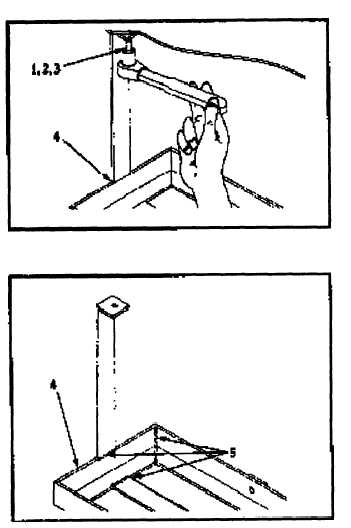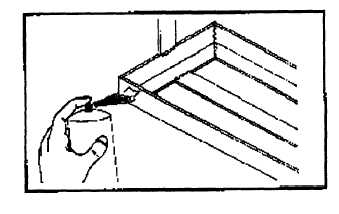 TM  1-4920-448-13&P
3-22. Special Brackets and Fabricated Components, Book Rack - Repair (Cont)
3-22
1.  Remove  five  bolts  (l),  lockwashers  (2),
and washers (3) securing book rack (4) to wall.
Remove  book  rack  (1).
2. Repair cracks or breaks in book rack (4)
or  welds  (5)  by  welding  IAW  TM  56-1500-20425/1
and MIL-W-8604A. (Use welding rod, item 7, App E,
or  equivalent.)
NOTE
Replacement of bookrack is required when any repairs result in a change to the
original  design  or  dimensions  of  the  book  rack.  See  TASK  3-23.
3. Touch up bare metal as necessary with
primer  (item  6,  App  E).
4. Touch up painted surface as necessary
with enamel (item 4,5, App E).
GO  TO  NEXT  PAGE
3-31